River City Recovery Ministries
River City Recovery Ministries:
A faith based recovery program. Our purpose is to provide a safe haven that inspires spiritual and personal growth.
A community of addicts in recovery helping each other reclaim their lives.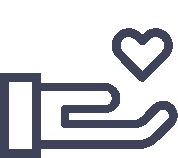 You must each decide in your heart how much to give. And don't give reluctantly or in response to pressure. "For God loves a person who gives cheerfully." 2 Corinthians 9:7
This is a non-profit organization
An estimated 63,000 people die each year losing their battle with drug addiction. Your donation will save lives that could otherwise have been lost.